DHARMA BUM LIFE PROGRAM
16 Dharma Bums, 10 Weeks, 6 Paramitas, 4 Retreats, 1 Temple and 0 Dollars
Mondays 7pm - 9pm & Thursdays 7pm - 9pm
NEXT PROGRAM START DATE TBD
Dharma Bum Life Program
The 10 week program will begin on Monday __________ and end on Thursday _________. We will meet at the Dharma Bum Temple every Monday from 7pm-9pm and every Thursday from 7pm-9pm. We will have four retreats at various Zen Centers or Buddhist Temples around San Diego which will be on a Saturday from 8am-12pm. We will have one overnight retreat at a Temple in Irvine leaving on a Friday or Saturday evening and returning the next day around noon. 
Description:  
The Dharma Bum Life Program will teach you how to live a simple life in today's fast paced American culture. The program was founded on principles known as the Six Perfections (generosity, morality, patience, diligence, concentration, wisdom) which provide the foundation for peace and happiness in every moment. This program will help you develop proper daily motivation, great compassion and impartial loving-kindness. There will be an emphasis on providing community service and learning how to maintain and care for The Dharma Bum Temple. Together we will expand our Buddhist Library and create additional community service opportunities.
Requirements:
Meet two evenings a week (Monday & Thursday, 7pm-9pm) at the Dharma Bum Temple for meditation, Dharma talk & discussion – Must attend every class, unless emergency situation or illness.
Four half-day meditation retreats on Saturday or Sunday (Zen Center of San Diego, Pao Fa Temple, Metta Forest, Dharma Bum Temple)
Community Service once a week with other group members
20 minutes per day of personal meditation practice and record in a journal
Readings – Lotus in the Stream and Zen Mind, Beginner's Mind
To Apply:   
This program will be limited to 16 students per term, whom you will meet with weekly at the Dharma Bum Temple. This will be your community of practitioners throughout the program. Applications must be received no later than _____________.
CLICK FOR APPLICATION (WILL OPEN WHEN PROGRAM IS ANNOUNCED)
All ages are welcome to join the Dharma Bum Life Program.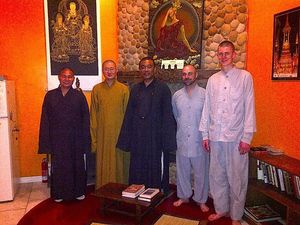 "Each of you is perfect the way you are and you can use a little improvement."
Zen Master Shunryu Suzuki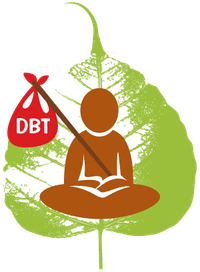 DHARMA BUM LIFE PROGRAM ONLINE APPLICATION