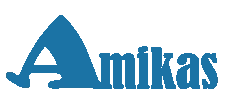 Amikas' vision is for every woman and child in San Diego to have a safe place to live.
The Mission of our organization is to work to prevent women and children, especially veteran women, from being homeless. We will create and provide housing options for homeless women and children; and we will advocate to influence society's perception and public policies regarding homelessness.
Amikas was founded in 2009 by a small group of socially minded advocates seeking to protect women, children, and female veterans. The founders and continuing members believe this is San Diego's most vulnerable population.