The DBT Social Sangha will be hosting monthly events to get to know your DBT friends. Activities will range from interactions with nature, Temple visits, museums, picnics and much more! It's an exciting time to be alive so let's share it with our beautiful community!
June 18th at 9AM - Deer Park Monastery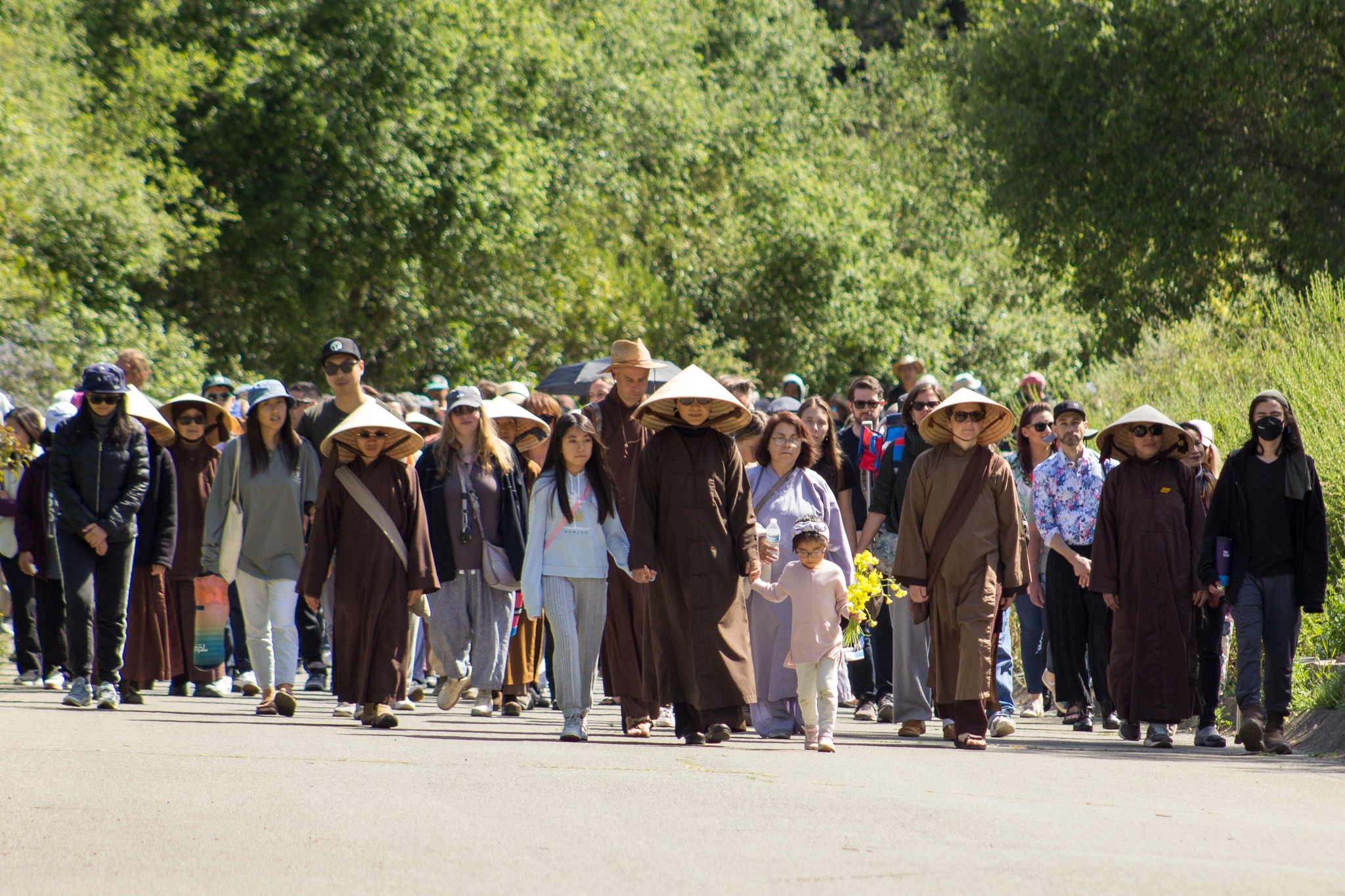 The DBT Social Sangha invites you to a Day of Mindfulness at Deer Park Monastery in Escondido on June 18, 2023 from 9am-2pm. We will have a carpool option which meets at 7:45am in front of Dharma Bum Temple. For those with mobility restrictions please note there are hilly areas to get to the Hall where the Dharma talk happens. There is also quite a climb up the side of a Mountain during the Walking Meditation portion of the day. If you have mobility issues there is a drop off point that makes it easier to get to the Hall.
We are excited to share time together with the Monks and Nuns. There is a detailed explanation of the day below directly the Deer Park Website. If you need help registering, please let us know.
Trái Tim Mặt Trời – Our Dharma talk (Pháp Thoại) today will be offered by Sister Truc Nghiem (aka, Sr. Bamboo) in Vietnamese with simultaneous translation to English on Zoom.
Children's Program: Families can drop off their young ones between the ages 6 and 12 after walking meditation in front of the Big Meditation Hall and pick them up before lunch.
We ask that all guests please observe our dress code: out of respect for our monastic brothers and sisters, please wear sleeves that cover the shoulders (short sleeves are acceptable), shirts that cover the midriff, and long pants or long skirts that are loose-fitting and cover the knees at all times. Please do not wear shorts, tank tops, nor tight-fitting clothing. We kindly ask friends to dress modestly for the duration of their time with us and to share this information with anyone attending the event with you.
There is no cost incurred for participation in the Day of Mindfulness, but a donation is greatly appreciated to keep the monastery open and able to receive guests. You will find donation boxes in the meditation and dining halls or you can donate online.
Scheduled events occur rain or shine:
8:00 AM – 10:00 AM – Gate open to receive registered visitors
9:00 AM – Walking Meditation
10:15 AM – Dharma Talk (also available as a livestream)
11:30 AM – Ceremony to Recite the Five Mindfulness Trainings
12:30 PM – Vegetarian Lunch
2:00 PM – Day of Mindfulness concludes
Carpool details:
Carpool drivers/riders are asked to meet outside DBT at 7:45am You may park across the street at the Education administration parking lot. 
No sign-up required, just show up! For further questions please contact Leita at 619-654-3724 or leitakoontz@gmail.com
May we all benefit from Dharma friendship!